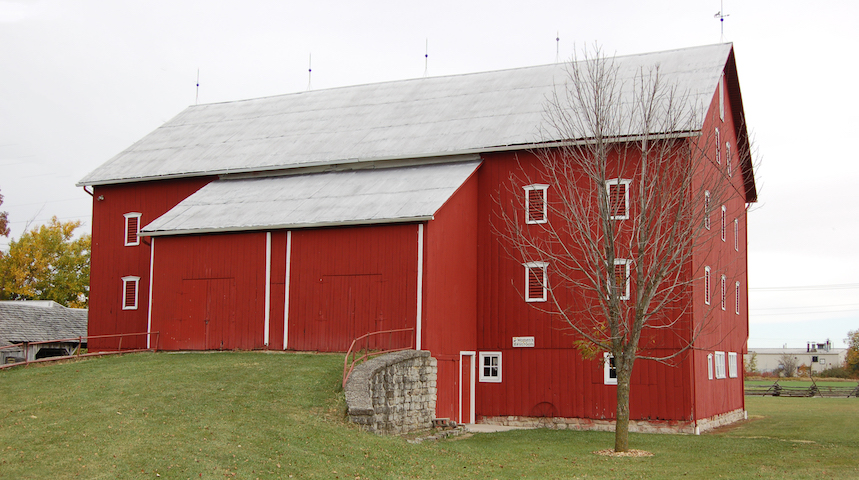 Swiss Heritage Village Wedding Services
Swiss Heritage Village is proud to rent its barn and chapel to host weddings for those in the Berne community, throughout all of northeast Indiana, and beyond! Whether in the Sweitzer Barn and its grounds, Baumgartener church, or elsewhere in the village, we would be thrilled to host the happiest day of your life!
Our current pricing for weddings and/or receptions is $1000 for the barn, $300 for weddings in the church ($400 with additional heating), or $1300 if you choose to have your wedding in the church and reception in the barn thereafter. Additionally, you may rent the open grounds themselves for your wedding for $200. This fee includes access to the grounds for one day before the event for setup and rehearsal, as well as a day afterward for teardown. Exact timing will be negotiated in your contract. If you desire tents to be set up outdoors, they are available for an additional fee.
On the day of the event, we offer a staging area and restrooms below the barn, and if you need more space you're welcome to use our museum building. As shown in our photographs, we offer basic dimmable lighting and decorations on site. There are 15 electrical outlets, allowing for creative layout and planning of lighting. Tables and chairs, included in the price, are available for wedding and reception layouts based on our floor plan. We also offer the rental of golf carts to move around the grounds for persons of limited mobility. We maintain a list of services of local area decoration, catering, and tent rental companies. Please inquire for all your needs!
The barn is not climate controlled, but is quite comfortable outside of late fall and winter. No smoking is allowed on the premises, nor are open flames. Catering services will use gel fuel. A $200 deposit is required and will be returned upon verification that the premises have been cleaned after the event. For full rights and restrictions, please see our contract.
| Ceremony Area | ✓ | Reception Area | ✓ | Dressing Room | buildings available for additional fee |
| --- | --- | --- | --- | --- | --- |
| Disability Access | ✓ | Outdoor Space | ✓ | Covered Outdoor Space | available with local contractor |
| Guest Capacity | 200 barn, ~85 church | Settings | Barn, church, cabin, lake, farmhouse | Decorations | basic; others available with local contractors |
| Tables & Chairs | included in price | Alcohol | licensed bartender provided | Golf Carts | available for rental |
| | | Smoking | prohibited across grounds | | |
If you wish to reserve the barn or church for a wedding or reception, or if you need more information regarding our venues, please contact us at (260) 589-8007 or through e-mail at janevelasco@swissheritage.org

The Sweitzer Barn is a late 19th century cantilever "fore bay" barn painted in traditional red and white. With wiring for catering, musical setup, and atmospheric lighting, the barn can accommodate a variety of event layouts and designs. Past weddings have used the side bays for catering and music, or as a raised dais for the ceremony. Creative lighting and draperies, as well as natural lighting from the doors on either side of the breezeway, give the barn an open, inviting atmosphere. The barn can seat roughly 140 for a reception and 200 for a wedding. The lower level contains a staging area for dressing, as well as bathrooms. Behind the south wing is a warming kitchen, with equipment, which is available to you on the day of the event. Here follows a diagram of the floor plan for sketching out ideas for the setup of your event. Additionally, a gallery of photographs of previous events and weddings gives an idea of what has been done and can be possible in our space!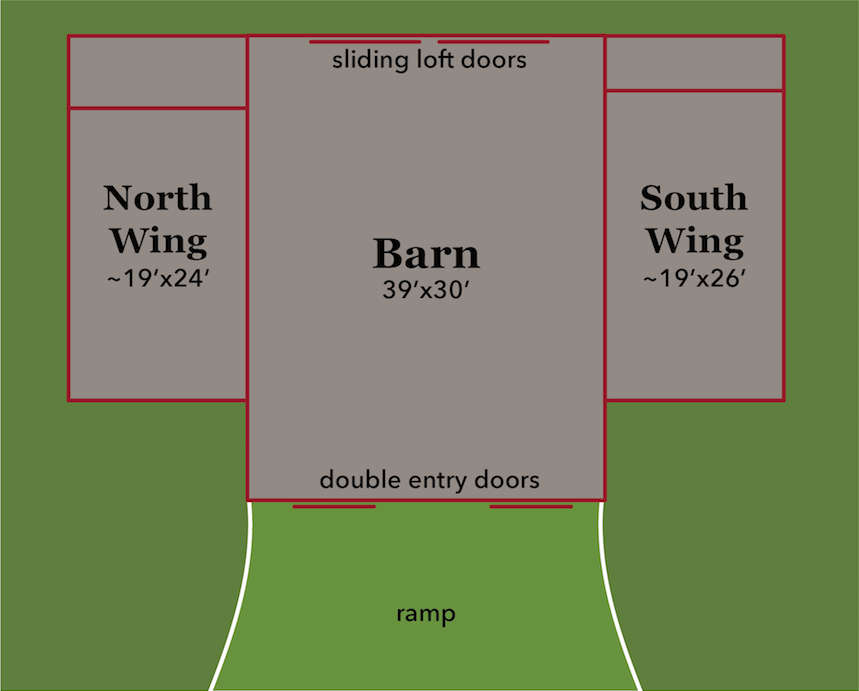 Our Baumgartener Church, built in 1860, was an original fixture of the Berne community. A cozy arrangement, seating 78-95 people, depending on if extra chairs are desired, it provides a more intimate and traditional wedding experience.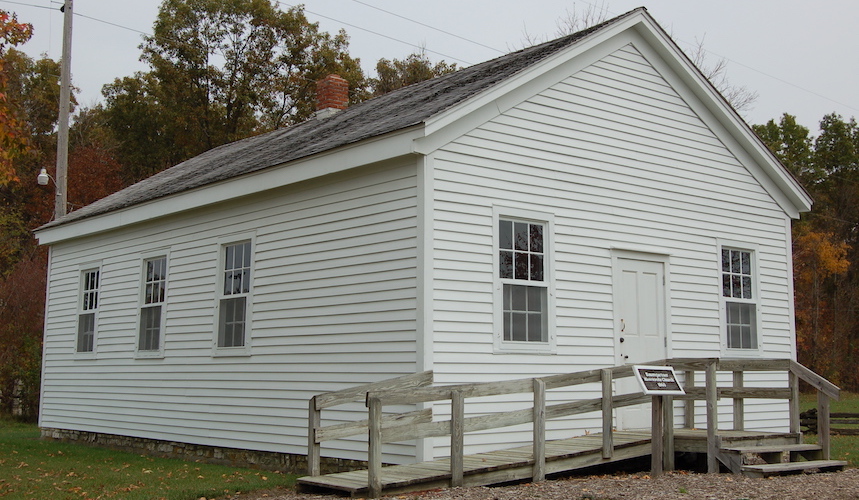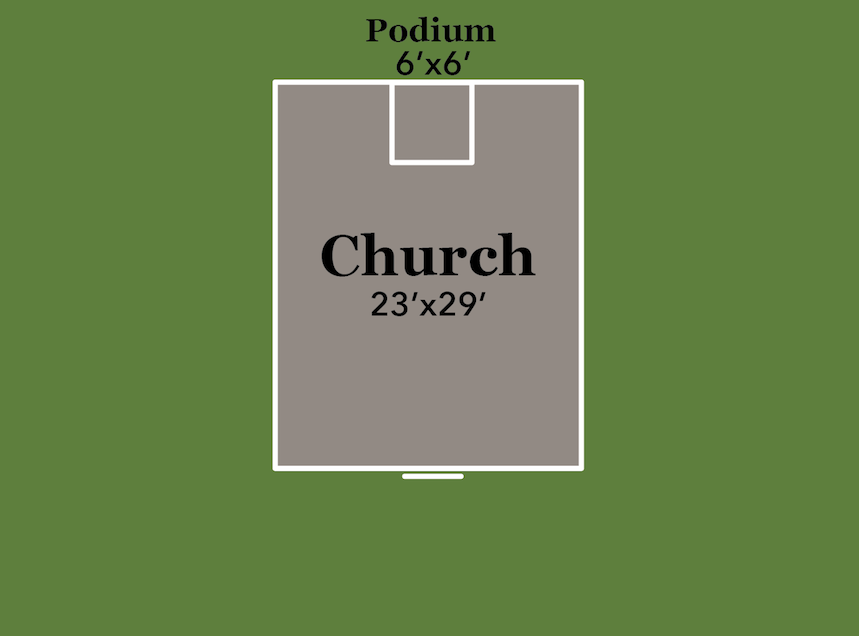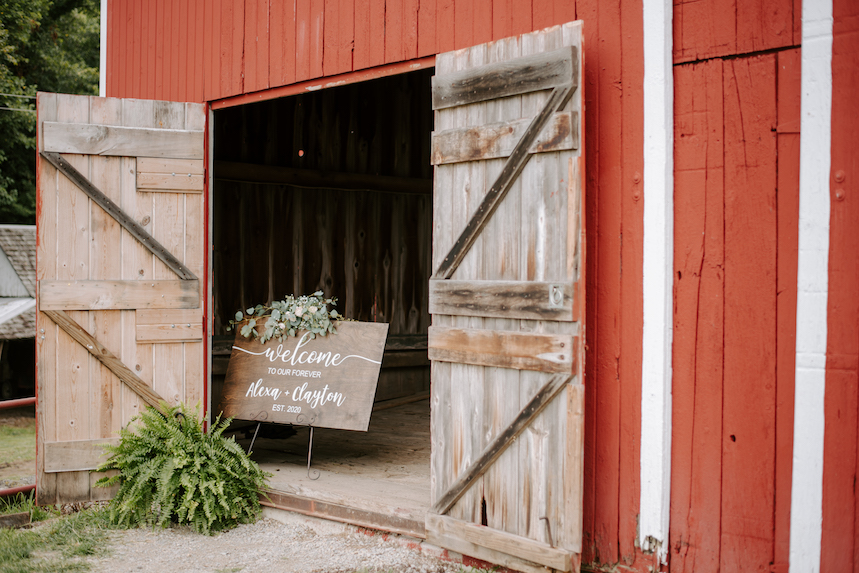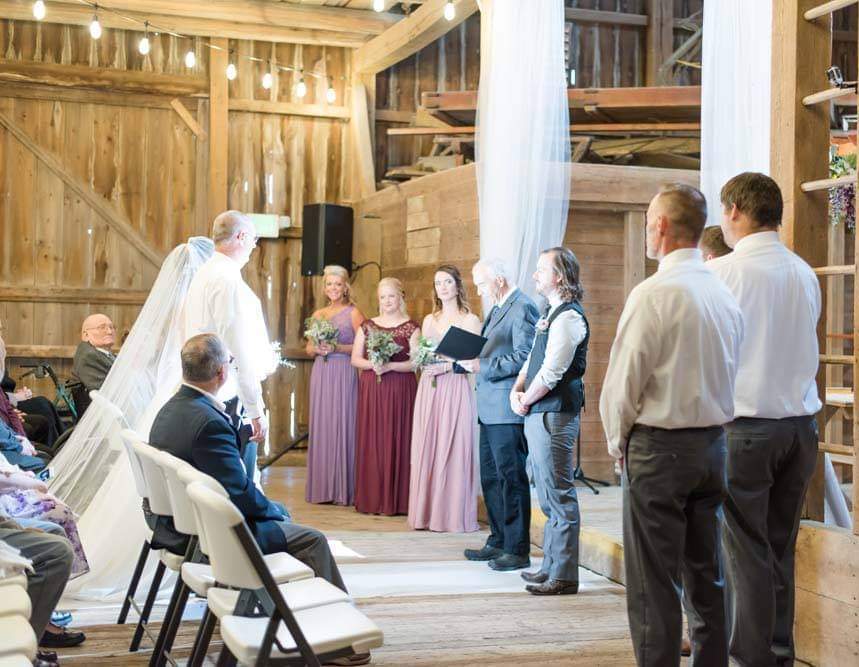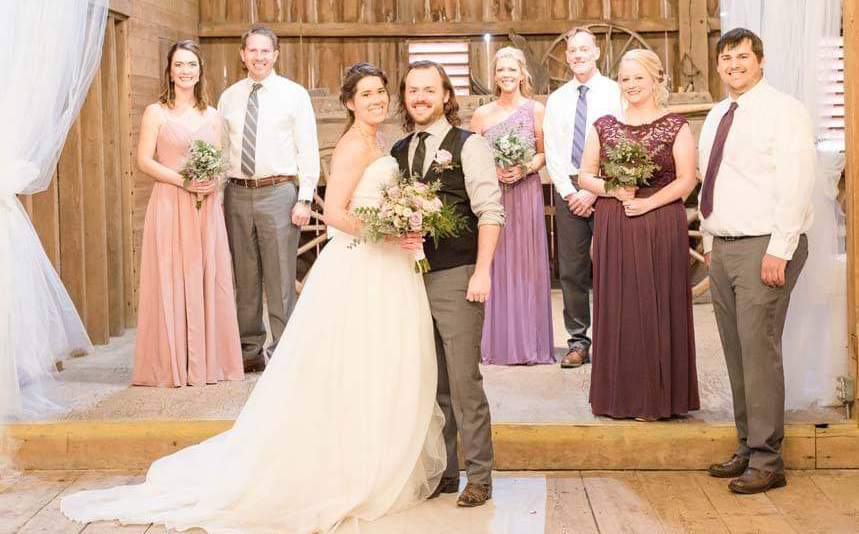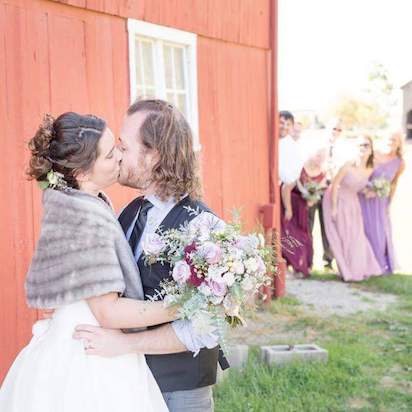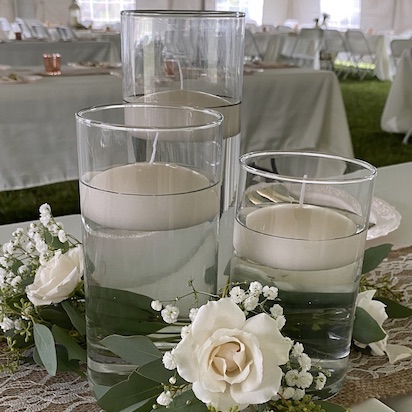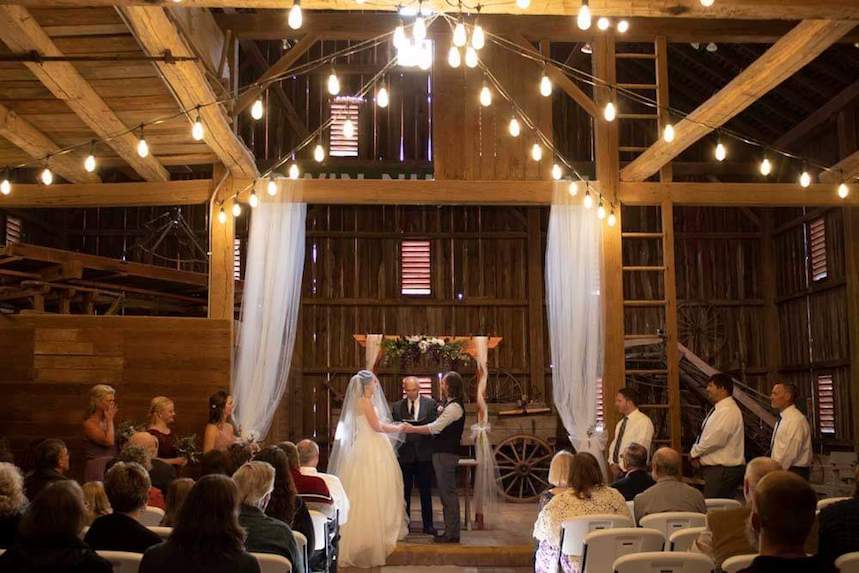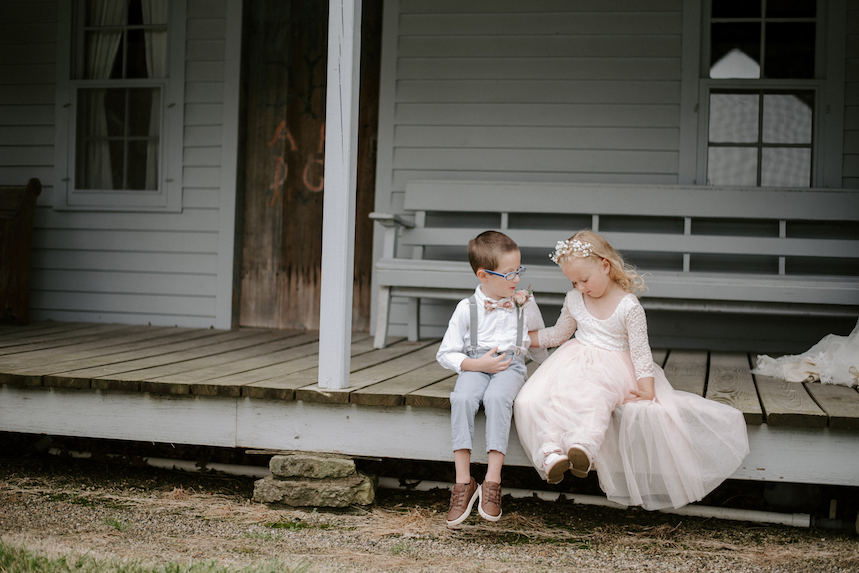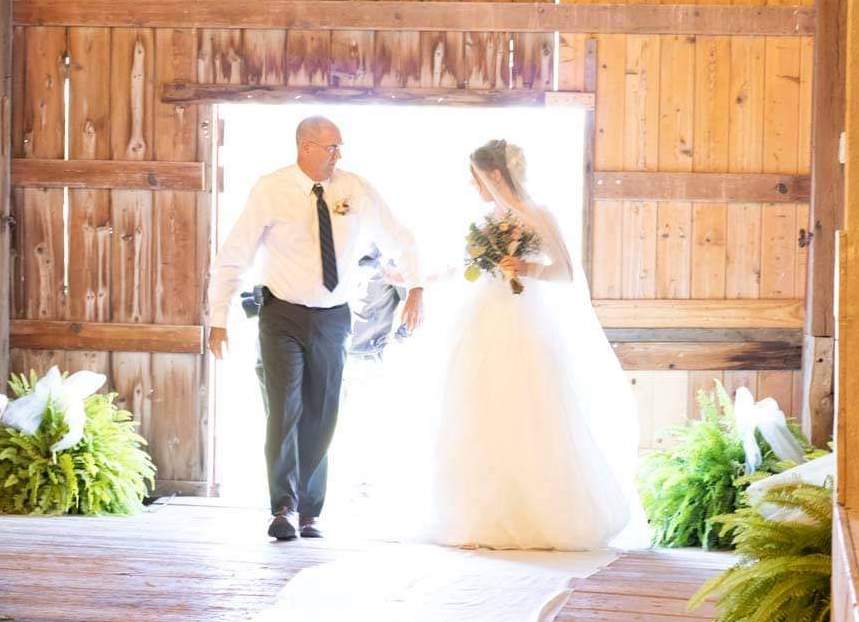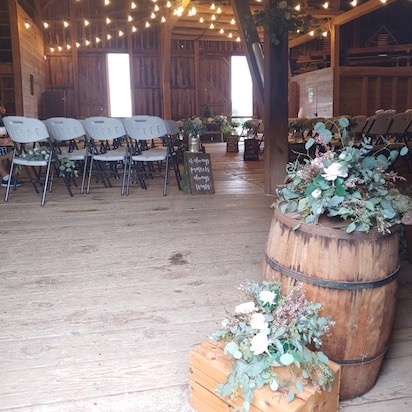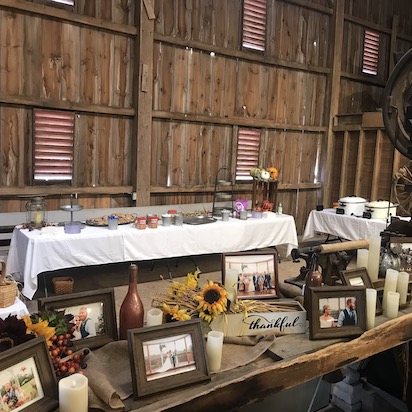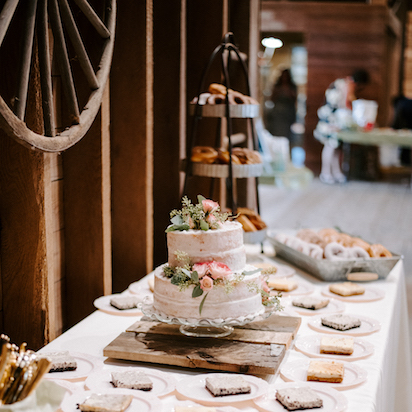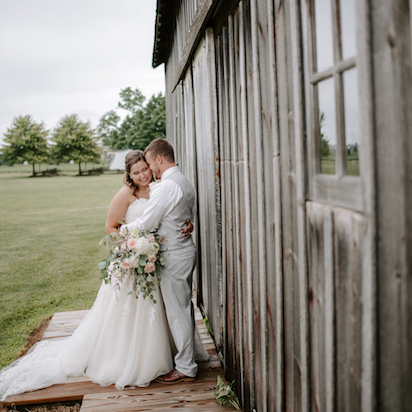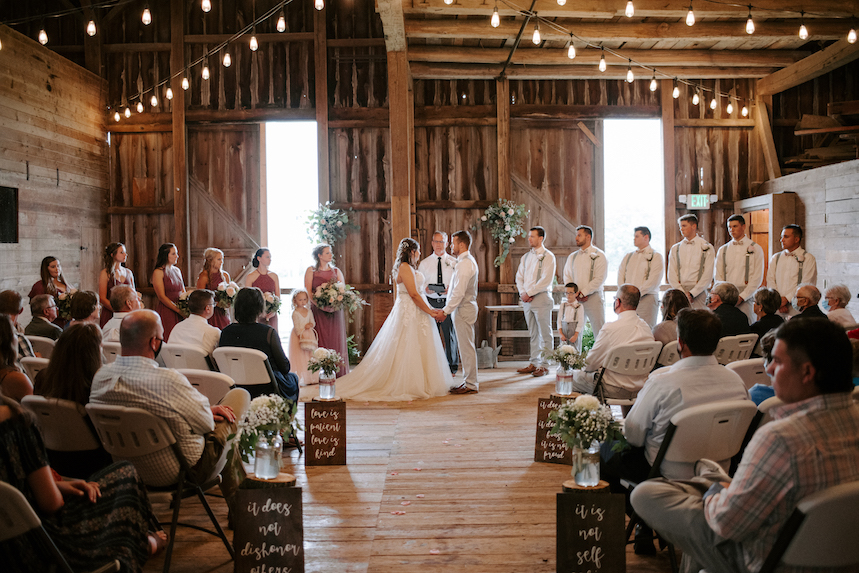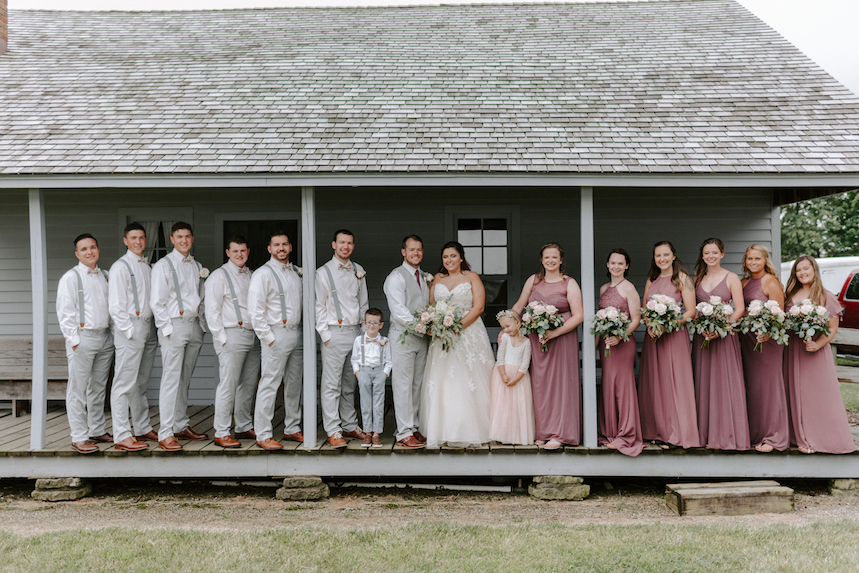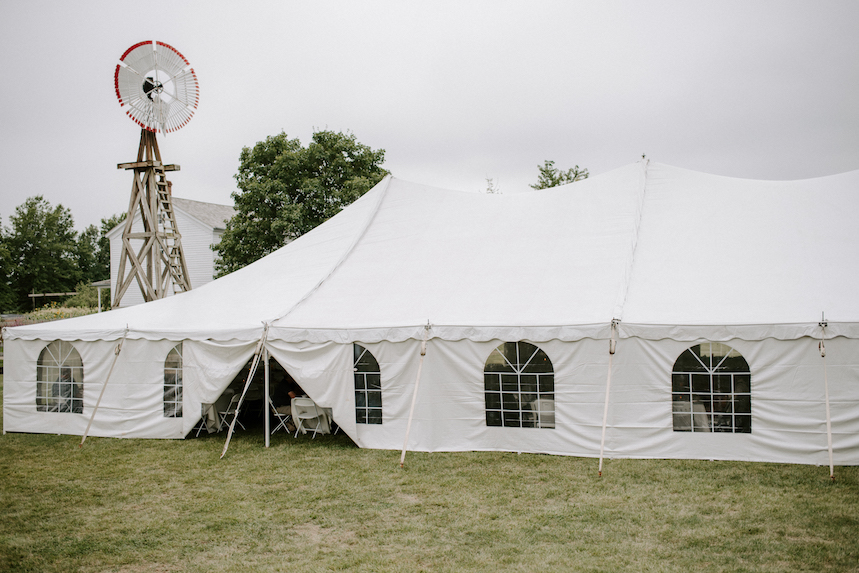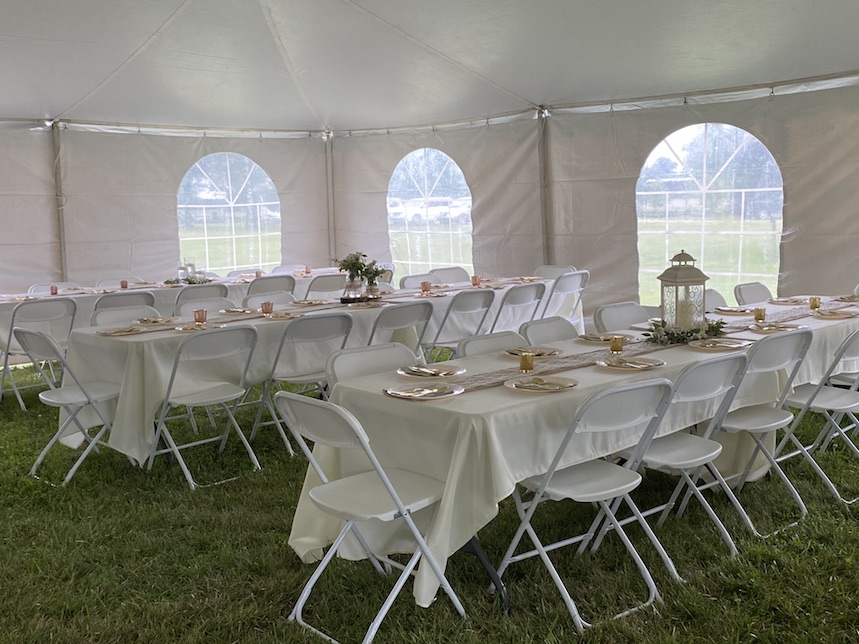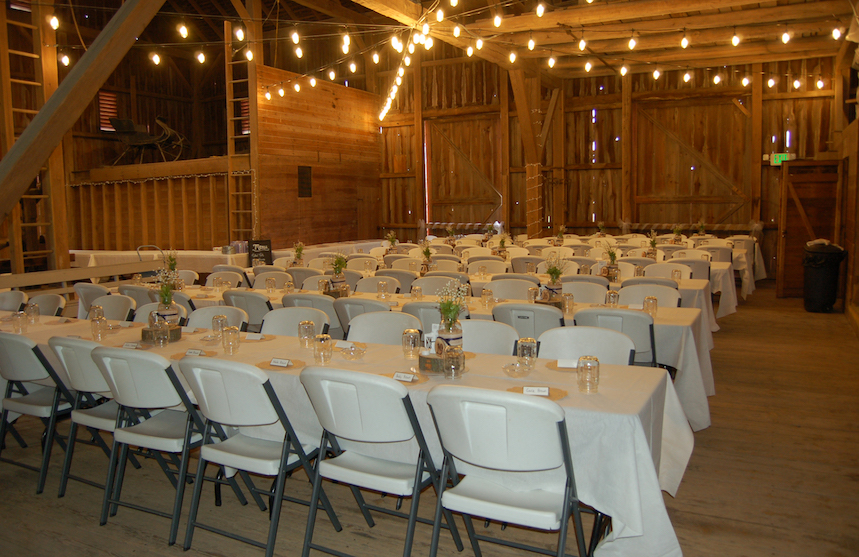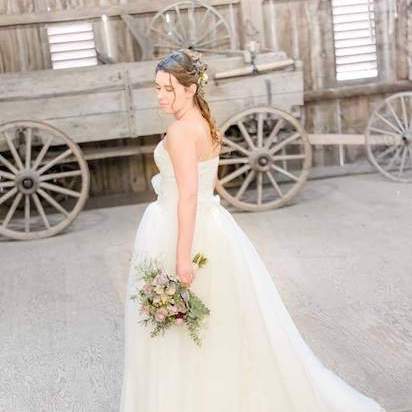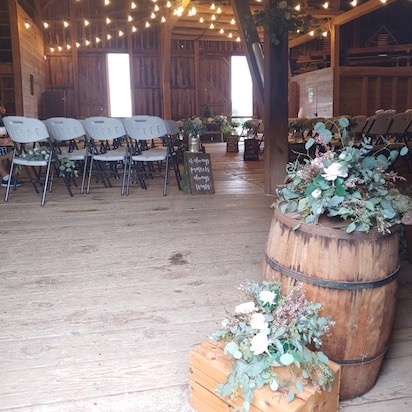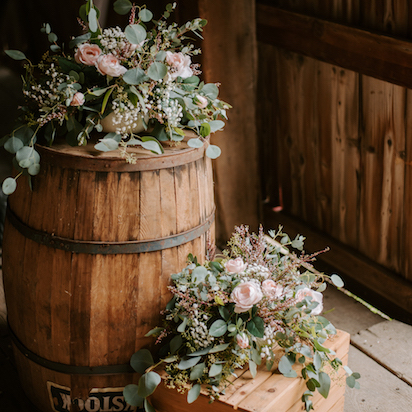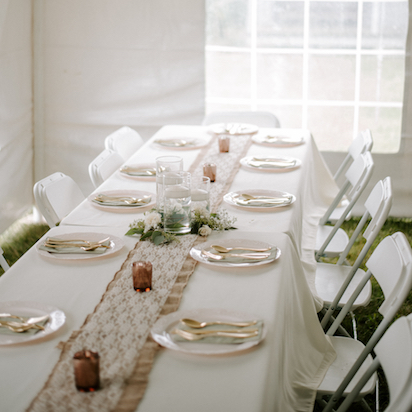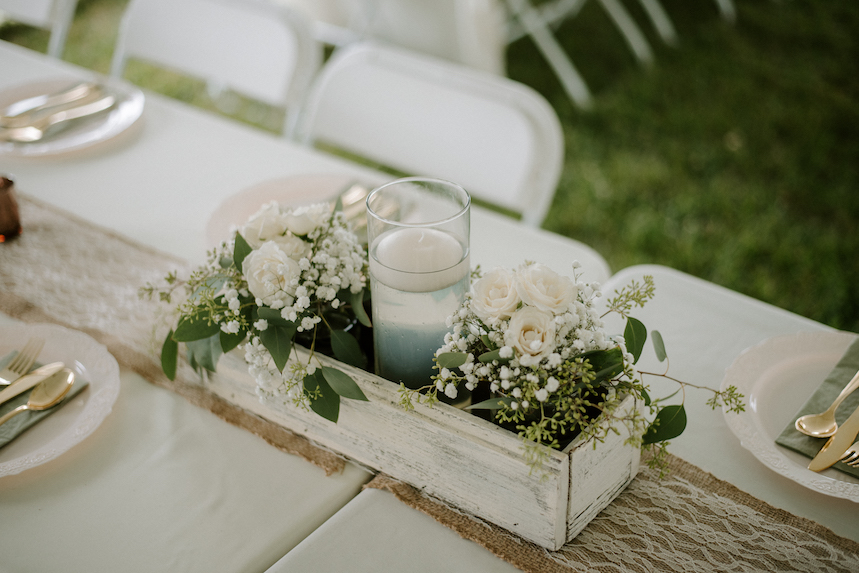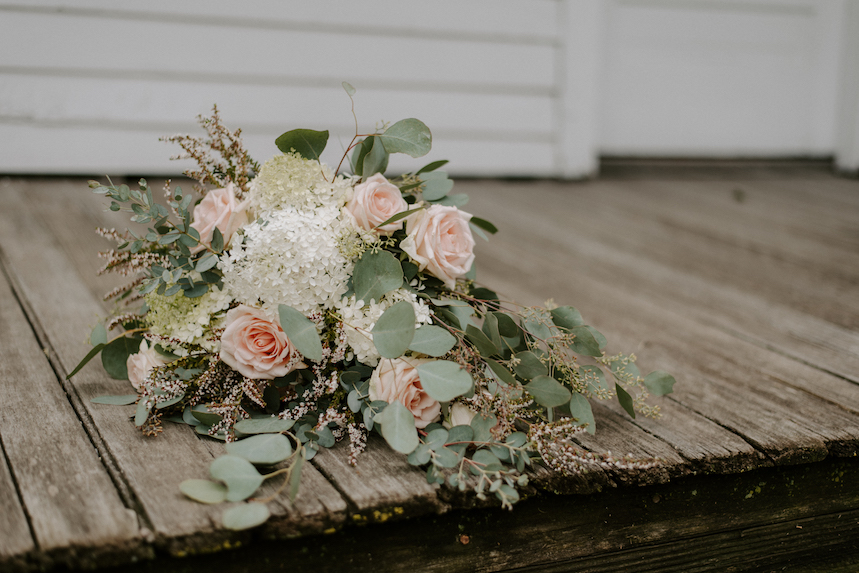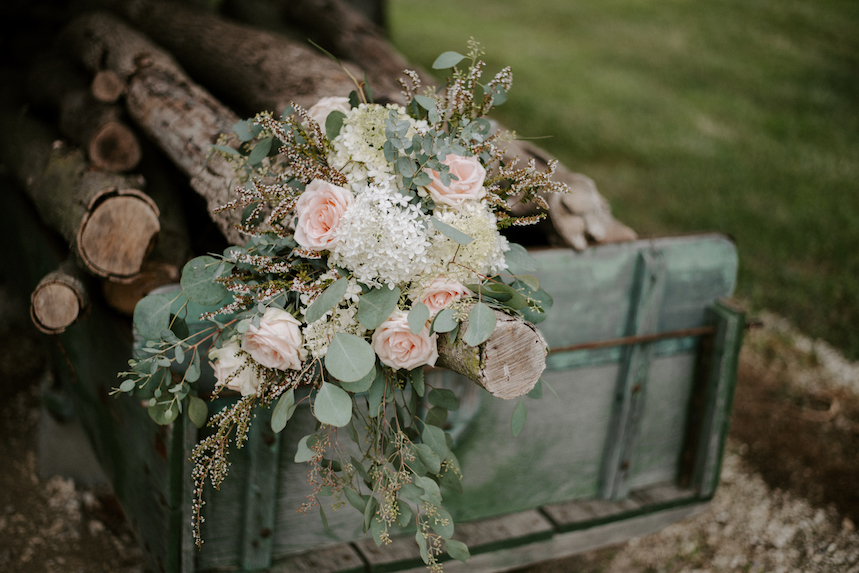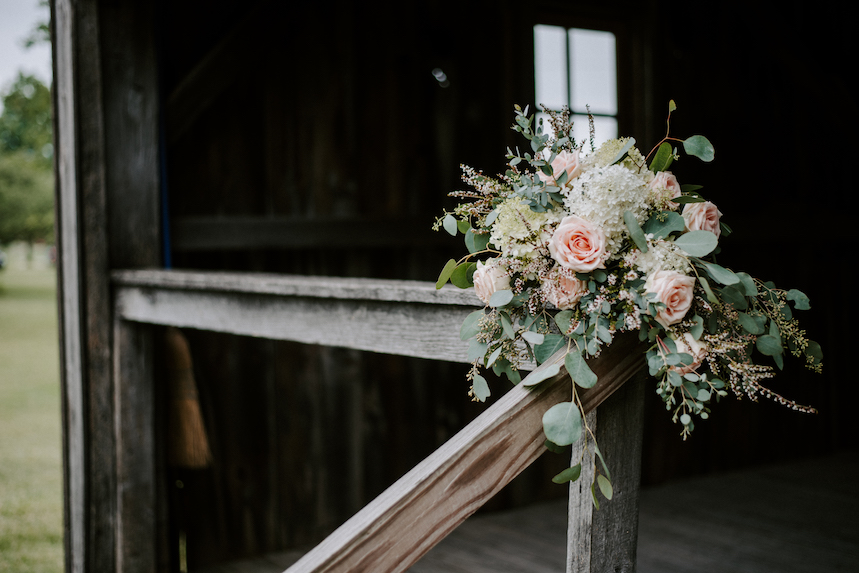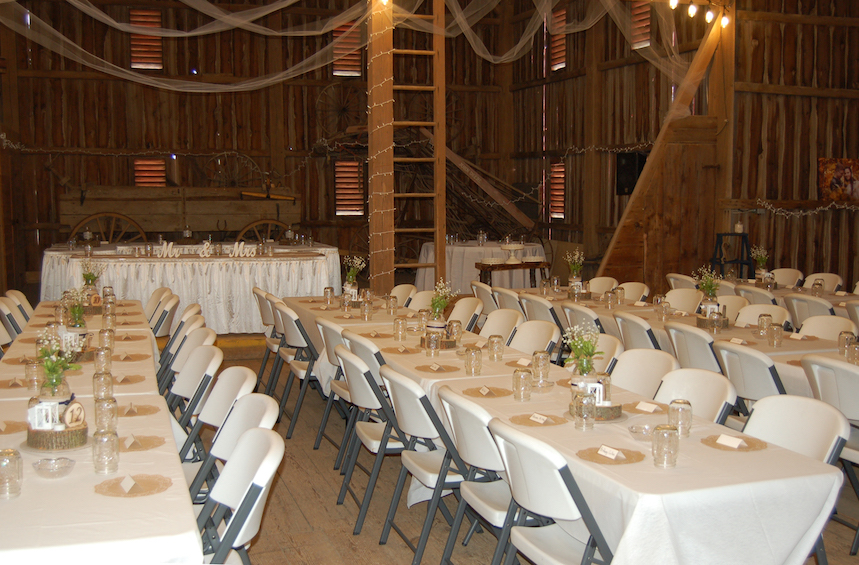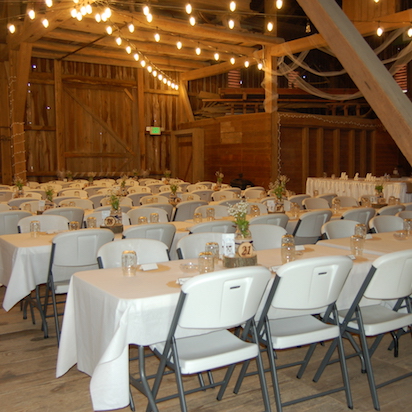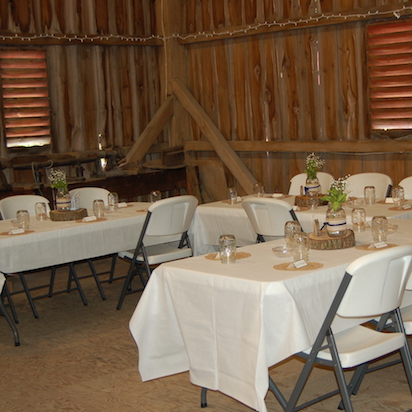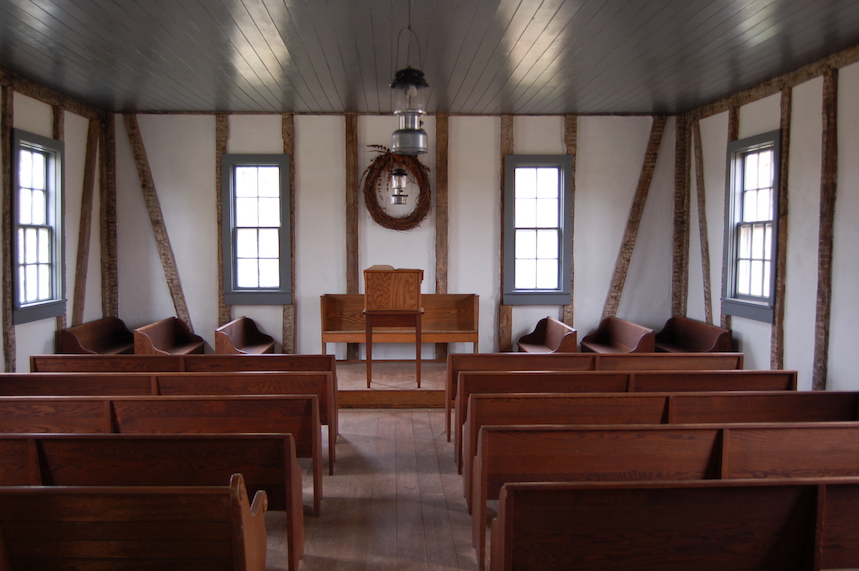 Some photographs courtesy Burman Photography, LLC.